Episodes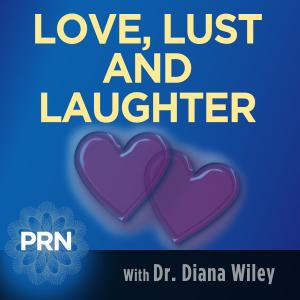 Thursday Jul 07, 2022
Thursday Jul 07, 2022
Integrating Mind & Body and Past & Present for More Pleasurable Sex
Stella Resnick, PhD, has been a friend and mentor for thirty years. At a May 2, 1992 meeting of the Society for the Scientific Study of Sexuality (informally known as "Quad S"), Dr. Stella spoke about Actualizing Sexual Potential, asking "How good can sex get?" New to the field, I was immediately enthralled by my colleague who focused on pleasure!  
In this episode, Dr. Stella and I covered a range of topics, highlighting some of her significant contributions to the understanding of the role of pleasure in healthy sexuality.
Attachment, Attunement and Sexuality
Attachment is how we bond; it is programmed in us from day one! The mother and infant are wired to connect; and this is foundational for his/her development. The baby automatically mimics the facial expressions of mother. If the child is wanted and born of a happy marriage, the mother smiles and looks into its eyes deeply. If, on the other hand, the baby looks like the dad … a man she dislikes … her eyes may narrow as she frowns. This is instant messaging – a body-to-body transference, and it can be intergenerational. If mother was traumatized, she likely has anxious or avoidant attachment.
As Dr. Stella said in her first book, The Pleasure Zone: Why We Resist Good Feelings & How to Let Go and Be Happy, "Intercourse is not the main event." There is so much sensual pleasure to enjoy all over the body! Use all five senses; for example, really taste the kisses. Scent is the key when we smell our clean partner.
Sex and the Science of Mind-Reading – Empathy and the Sex Drive
Discussions of sex play, mutual regulation, dysregulation, understanding or misinterpreting the other's signals … and sexual inter-neurobiology. We feel the other and want a "lubricated process." Bodies are in tacit communication … If you're in your head, you're not in your body. Or, as Fritz Perls said, "Lose your mind and come to your senses." Body attunement enhances empathy … discovering yourself in another's presence.
The principle of Relaxed Excitement: the secret of great sex and success in everything is to be excited, stimulated and relaxed at the same time.
The ABCs of Romance: breathing together, eye contact, smiling, and kissing.
This is a fascinating show! Dr. Resnick has much experiential wisdom, backed by her Gestalt orientation and endowed by contemporary neurobiology. She invites all to experience a greater, more playful, more creative form of love!
Go to www.DrStellaResnick.com where you'll find information about her three books The Pleasure Zone, The Heart of Desire, and Body-to-Body Intimacy. In addition, her Embodiment Exercises help to get in touch with feelings and release tension or numbness in your body.
Finally, a quote from Dr. Stella's 1988 SELF magazine "Sex without Sex": "When pleasure is made a priority and sexual energy is channeled wisely and lovingly, you can know a new ease and joy in your intimate relationships."