Episodes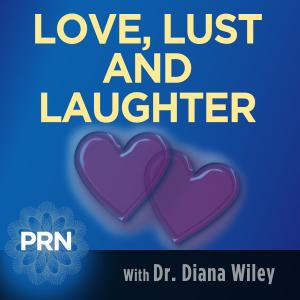 Wednesday Jun 15, 2022
Wednesday Jun 15, 2022
Mark Twain Meets Don Juan
"Mark Twain meets Don Juan—a delectable fusion of brains and balls!" is an observation made about Howie Gordon's book HINDSIGHT: True Love and Mischief in the Golden Age of Porn. It's true that Howie Gordon – aka Richard Pacheco – is unafraid to experience the wilds, both inner and outer. He writes with huge humor that will keep you laughing throughout his fascinating journey!
On Love, Lust and Laughter, Dr. Diana interviewed Howie in 2013 and in 2015. The first time he was on a panel with Nina Hartley and Candida Royalle. In 2015, sadly, he and Nina joined Diana on air grieving the death of Candida.
His longtime friend Whoopi Goldberg noted in her Foreword that he wrote in a time of storytelling with an X Rating. And what a storyteller he is! Howie spoke about his peak experiences working in the Golden Age of Porn (1969–1984), as well as what lessons he learned.
"Hot & Saucy Pizza Girls" was one of his first porn films. He recalled that Candida Royalle was young and wild (she was an actress before she started her own production company Femme Productions in 1984) and he was ten years older. Howie was learning about himself and his anxieties. Even though they'd had a "rehearsal" the day before the filming when he had no problem with his erection, that was not the case when they began the shoot. Many years later, he had a chance to redeem himself as he starred with Nina Hartley in Candida Royalle's "Sensual Escape". Even so, Howie still had a "power outage" – E.D. not noticed by most. Perhaps there was good editing!
Ten years later, twenty-five-year old Nina Hartley new to the porn business, asked for an "anal rehearsal" when she was cast in "Little Anal Annie." Howie knew Nina Hartley was different – calling herself a pro-sex feminist in an era when angry, anti-porn feminists had largely highjacked the feminist movement. He called her a "mindful wild child!"
Howie told more porn movie stories including a poignant one involving "Talk Dirty to Me." Please listen to the entire program. You will laugh and be enlightened! For example, Howie says "When sex is accepted and celebrated for the goody that it is and can be in this life, it takes on a much less obsessive place than when it is denied, vilified, or repressed."
Howie is wise and humorous. He can write funny – something he realized when he studied at the Northwestern School of Journalism, a high school summer program in 1965. Read his book HINDSIGHT – www.hindsightbook.com. Also check out his newest book "Return to Squirrel Hill: A memoir – Growing up Howie" – www.returntosquirrelhill.com and for the audio version – www.howiegordon.bandcamp.com. He reads it in his own voice.
Howie admits the only reason he had a career in porn is that he can act. That made a difference because he experienced terror masturbating in front of a camera, he was not an exhibitionist, and had many bouts of E.D. performing through the years on film/video tape. As his friend (and mine) Candida said, "Richard Pacheco wasn't your typical 'porn stud' and thank Goodness for that. He became a much beloved and sought out performer during the golden age of porn."