Episodes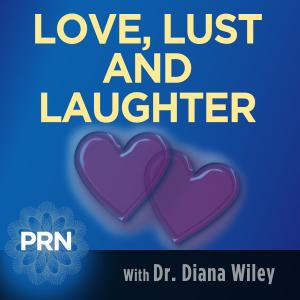 Wednesday Feb 09, 2022
Wednesday Feb 09, 2022
A PRE-VALENTINE SHOW – with a focus on SENIOR SEX
Michael Jonas knows all about romance! He and his wife Barbara were voted "Most Romantic Couple" years ago in People magazine. Michael smiles and reports that he and his wife of 58 years are "far more in love now."
They launched their first game in 1981 – An Enchanting Evening – and other games have followed. Romance & Intimacy and Dating & Conversation games have sold well: 950,000 hard-copies. Now they're available in a downloadable format – www.TimeforTwo.com.
Dr. Diana has known the Jonas' for 30 years, and loves their games -- especially An Enchanting Evening.  The game helps start conversations … then, sexual activity!
Michael Jonas and Dr. Diana discussed characteristics of long-term lovers. They can be hot and warm: flying high on dopamine (novelty comes with exploring/experimentation), while also floating in a warm bath of bonding. There may be lots of emotional openness and responsiveness, tender touch, and erotic exploration. Security often leads to good sex. As we grow somewhat more dependent, we may feel more vulnerable. Ongoing passion requires security; in fact, if you have the slightest amount of fear, your brain can shut down your arousal. Partners who develop a strong sense of attachment can be years into the relationship and still find the sex is infinitely pleasurable. Excitement can evoke desire! Fun and challenging activities support a lasting libido.
Older women can better ask for what they want in bed. She is more assertive. Michael talks about leaving your ego in a drawer … men often have performance issues, women body anxiety issues.  
The biggest challenge for all of us as we age is maintaining good health and a positive attitude. Regarding the latter – be open to new experiences, erotic thoughts, and laughing with your lover! Playfully tease visually and verbally to create and heighten sexual desire. Playing the games offered on www.TimeforTwo will jumpstart a romantic Valentine's Day!  
Also, get the free download of Dr. Diana's Guide to Planning your 2022 Valentine's Date Night at Home.